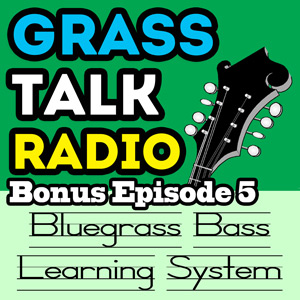 GrassTalkRadio.com Bonus Episode 05

Bluegrass Bass Learning System - In this bonus episode I announce the completion of a project 40 years in the making.
It can help you if you want to learn to be a better bass player or it can help that lousy bass player you suffer with. Do yourself a favor and point that dude or dudette to my course.

Read all about it on my own website here. Or, if you want to download it, just click here.

GrassTalkRadio is a show for people who play or are learning to play bluegrass--where carting a dog house bass around, and playing it well, is sometimes appreciated!